Sell your old, damage, junk or scrap car, van, 4wd or ute in Melbourne today and get cash for it up to $6,000
Get free vehicle removal for your dead or un drivable vehicle in Melbourne with selling your car for cash
Sell your old or unwanted car, truck or any commercial vehicle in any condition and get free price quote
Sell Car for Cash in Melbourne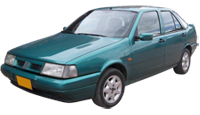 Selling Cars for Cash is leading used cars buyer and removal company in Melbourne. We buy used, old and scrap cars for cash in Melbourne on same day. You can sell your car at anytime that is convenient to you and we'll remove your car regardless of your location in Melbourne. If your car is damaged, old, junk, accident or unwanted then Selling Cars for Cash ready to offer you top cash for it with all arrangements of free removal. By selling your car to our company, you'll get payment on the spot, in your hands on same day. In short, we buy all sort of cars in any condition on same day from any location in Melbourne. Call us now on 0449 995 139 and sell your car quickly and fast with us without being taking headache of advertising and fixing your car problems.
How to sell your car with us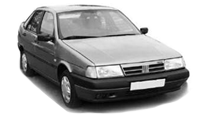 Selling your car to us is very simple and easy. Call us at 0449 995 139 or 0449 995 139 and speak to our car buying representative in order to get a price. You can also choose to send an email at info.sellingcarsforcash@gmail.com or another easy way is to us our online form. Fill all the sections with required information and we'll offer a reasonable price for your car. If you feel satisfy then choose date and time for the arrival of our vehicle removal team. Our team will be at your place on same day and will put cash in your hands for your car with all paper work. And we'll remove your car with our free car collection service. We buy, come and pick up cars for cash from all over the greater Melbourne.
Sell car for up to $6,000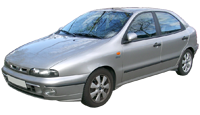 Absolutely! We take cars after giving instant cash for up to $6,000. We happily come and buy all Japanese, European, Asian, American and local made cars. It is our claim that the prices we give to our valuable customers are best in car market for all types of cars. Our car appraisal team have all the necessary experience in giving price quotes over the phone. We convert our oral commitment into reality when we give cash to our customers on spot and on same day with no obligation and hassle free service. Your car price depends what make and model of your car is, with age and overall condition as well as defects in your car. In order to know what you will get, give us a call on 0449 995 139 or 0449 995 139 and share all your vehicle specs with our representative. You can read more regarding our cash for cars Melbourne service on this page.
Free car removal in Melbourne
Our company offer fast, reliable and free tow away removal of all sort of vehicle on same day. We are experienced and specialized in all types of vehicle removal. Our main object is to buy and remove all used, old, scrap and junk cars as fast as possible. When you choose Selling Cars for Cash, you'll not have to wait for long for your unwanted vehicle removal. We complete all the process of buying car within maximum 3 hours from your call. We send friendly and specialized representative to car location to get rid of your vehicle. This is how our car removal service works and this service is totally free for all who are situated in Melbourne region. For more about our this service, read more on this page.
Sell your truck for cash in Melbourne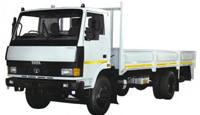 If you've a truck or commercial vehicle that have no future use, or no longer in running condition. And you want to get rid it for reasonable cash, then choose Selling Cars for Cash as your top choice and get cash with selling of your truck without taking any headache of advertising and removal. We'll do all for you including free pick up, removal and all paperwork for your truck or commercial vehicle in Melbourne. We are also a truck buyers in Melbourne who buy Isuzu, Nissan, Mazda, Mercedes Benz, Hino, Ford, Mitsubishi, MAN, Daf and all other truck makes and models.
Selling cars without registration
You can sell every type of vehicle on same day e.g car, van, truck, bus, ute, 4wd or mini bus. Don't worry if your registration is expired or you want to sell it without registration. We'll manage all on our behalf. We'll still buy your car for cash on spot with all paper work on same day. We always make it easy for every customer to sell his/her car easy and on same day. For more info about paper work of cars without registration, you can visit Vic roads site page. We pay top cash for vehicles, even if they're unregistered or are without a warrant of fitness. While you might have a hard time selling a car privately if it doesn't have up to date paperwork, we make it super easy. To get a cash for cars quote for your vehicle without a warrant or rego,
Benefits of selling car to us
When you approach us for selling your car, we always try to give our maximum to every customer and car owner in term of cash and many other free services. Some of are
High payouts for your car or truck
Free removal for all sort of vehicles
Free pick up in Melbourne region
No obligation and hassle free price quotes
Friendly staff for every service
Same day process of buying your car or truck
Smooth payment in terms on instant cash
On spot free paper work
Cash for selling every car, van, ute, 4wd or truck
Things to do before selling vehicle
When you sell your vehicle to us or any other company, keep in mind to remove your personal belongings from your vehicle. We recommend to check your vehicle once and may be you find e-tag, CD's, cash amount, books or some other vehicle tools in it. If you still forgot to remove it and you've sold your car to us. We'll give it back to you once you contact us and visit our offices.
Authorize car dealer in Melbourne
You'll be glad to know that we are authorize dealers of buying cars in Melbourne. We've LMCT license holders which allow us to buy cars in Australia. We are authorized to buying every sort of car that is old, damaged, scrap, burned or unwanted. So are also authorized to recycle and wreck cars in Melbourne. So, when selling your car to us, you should have peace in your mind that you are dealing with authorized car dealer. Checkout your car price with other car removals companies in other cities and get more useful info regarding old car removal and cash for car removal by clicking on the links.